Industries We Serve
We manufacture and design high and low pressure strainer baskets, screens, tubes, cones and Tee strainers in Brass, Steel, Stainless Steel, Monel, Titanium, Teflon, Aluminum, etc..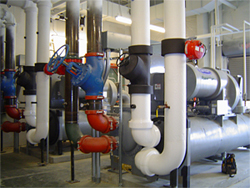 We cater to the diversified requirements of various industries. Some of the industries we supply are:
Power Plants
Marine
Refineries
Oil & gas
Boiler Service

Petrochemical
Chemical
Ship Repairs
Plumbing Supplies
Biodiesel

Pharmaceutical
WVO Filtration
Ports
Paper Mills
Filter Suppliers
Specialties
Industrial Strainers, Simplex & Duplex Strainers, Replacement Baskets/Screens, Filter Elements, Anti-Corrosive Materials, Perforated and wire mesh, Cleaning and Dipping baskets, Suction strainers.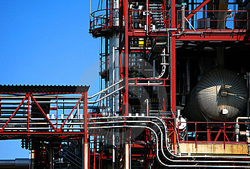 Replacement Screens / Basket Strainers
We specialize in OEM quality replacement baskets and tubes for most brands of industrial Baskets and Y Type Strainers. Cylindrical and Slanted Baskets are made in a variety of sizes - can be of perforated material or mesh lined. Magnets can be built in or added to existing baskets.
Cone Strainers
Cone Strainers are manufactured from 2.0" to 24.0" sizes as standard. Available in Stainless Steel, Monel, Hastelloy, Titanium, and Zirconium. Perforated material 1/32"- 3/4" Diameter: 20-40-60-80-100 Mesh or fine Micron lining also available.
Suction / Discharge Pump Strainer
Are available 1.0" through 12.0" with NPT or Flange, solid or perforated tops and bottoms. Material of construction: Stainless Steel, Monel, Hastelloy, etc. Perforated 1/32" to 1.0" Diameter holes.
Dipping and Cleaning Baskets
Wire Cloth/Mesh and perforated dipping and parts cleaning baskets. We manufacture and custom fabricate to any specifications, size, shape and material. Designed to fit most standard ultrasonic cleaners, these baskets are good for decreasing, rinsing parts, cleaning and more.
Simplex Cast Strainers
Sizes from 1/2" NPT to 8.0" Flange with quick-opening hand-clamp closure or bolted cover. Flange ANSI class 150, 300 and 600 as standard. ....